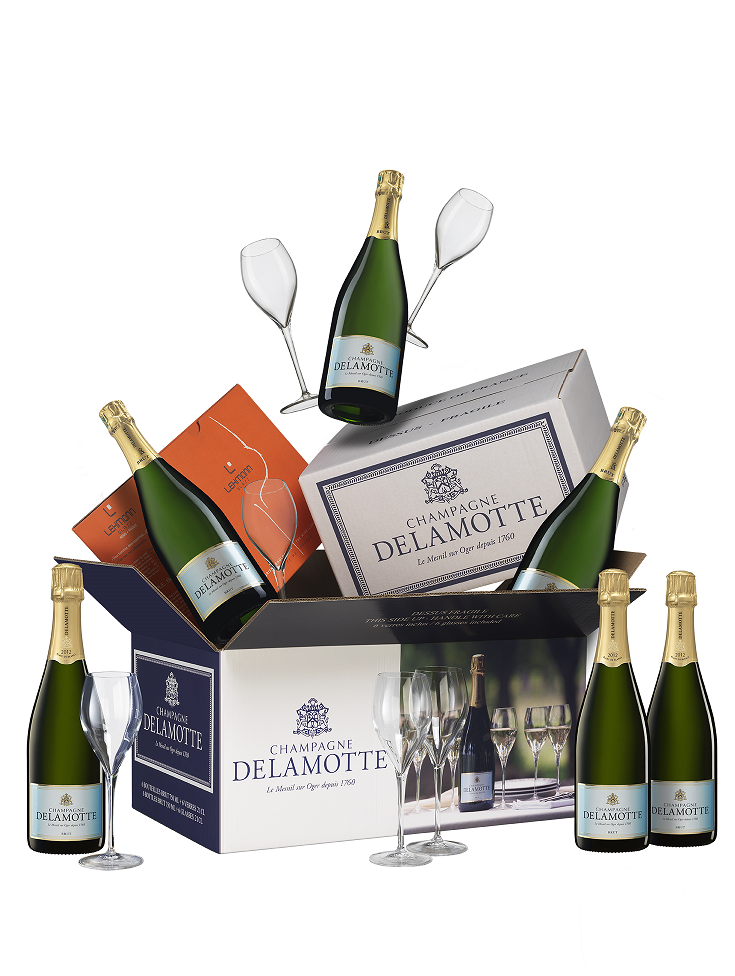 Champagne Delamotte Celebration case
Grape varietals :
Chardonnay : 60% Pinot noir : 35% Pinot Meunier : 5%
Hosting at home?
This 6-bottle case is accompanied by 6 elegant, tulip-shaped glasses, engraved with the company's coat of arms.
6 opportunities to share a special moment around a Champagne aperitif par excellence!