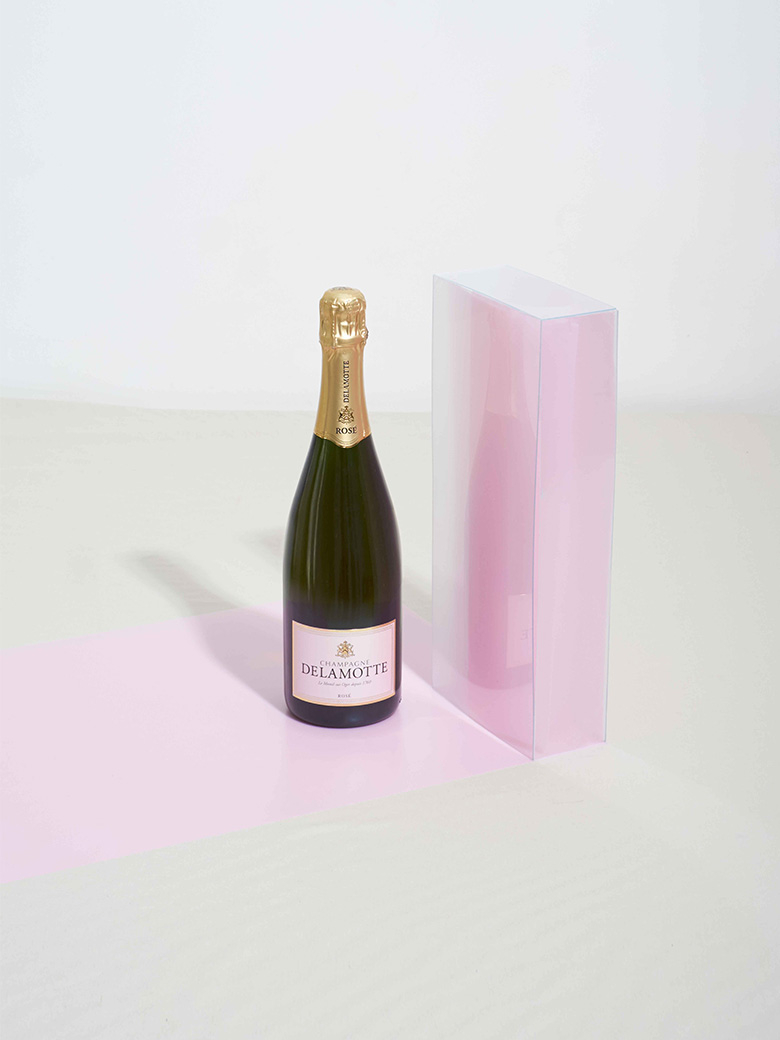 Champagne Delamotte Rosé
Grape varietals :
Pinot noir : 12%
Chardonnay : 88%
Birds of a feather flock together!
The combination of the House's carefully chosen chardonnays (Le Mesnil-sur-Oger, Avize, Oger) with the excellent pinot noirs of Ambonnay, Bouzy and Tours-sur-Marne is proof that Grands Crus are made for each other, as elegance and aromatic depth unveil both a complex and subtle rosé. But the recipe of this great wine is not accounted for solely by its origins. The art of blending is at work here, as with the rest of the range. The perfect balance is achieved by around 12% of pinot noirs, vinified in red.