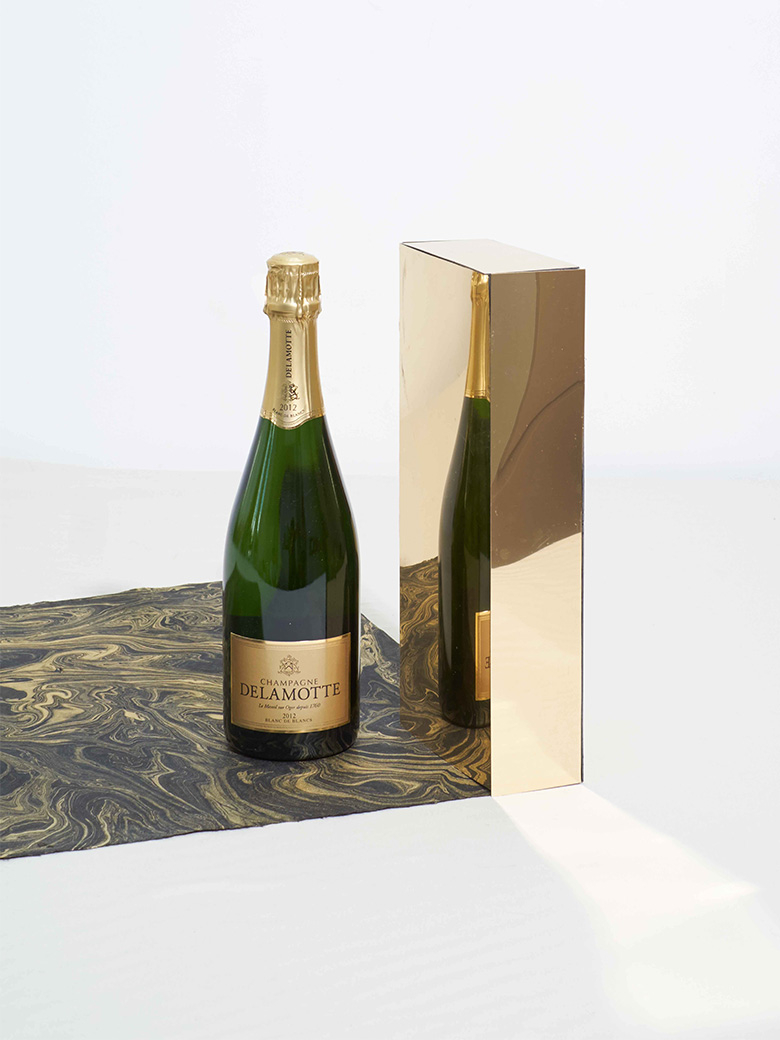 Champagne Delamotte Blanc de Blancs Vintage 2012
Grape varietals :
Chardonnay : 100%
The story
Each village has its own style. Le Mesnil-sur-Oger (20%): acidity, purity and chalky minerality. Avize (20%): balance and structure. Oger (20%), warmth, body and generosity. Cramant: smoky minerality. Chouilly: robustness and length. And finally, Oiry: acidity and roundness. To reprise the musical analogy, each territory has its own score and, when they are all played together to create Delamotte Blanc de Blancs 2012, each one can be heard in its own right. It is left to age over six long years. Not much, given the powerfulness of this wine. Its richness is equalled only by its concentration, and yet it remains light on its feet. It can even be generous…Such is the supreme elegance of a wine with ageing potential!
In the glass it immediately shows its impatience. Delicate, thin and vivid bubbles are quick to form an elegant, pale gold crown at the top of the glass. On the nose, it gives off an irresistible sensation of freshness. Aromas of lemon, English candy, and lychee, along with a suggestion of white flowers, waft from the glass. On the palate it is both creamy and sharp and is prolonged by a long mineral finish, punctuated by a bitter orange peel.